CSA Group Instructor-Led and Online eLearning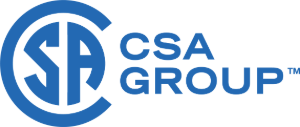 As a valued member of the Toronto Construction Association, you are eligible for a 10% discount on Online eLearning as well as a 5% discount on Public/Virtual Instructor-Led Training. Ensure you are using the proper promotional code at check out.
Online eLearning (Self-directed) – Use 10% Promo Code: TCAWT1510
Public/Virtual Instructor-Led Training – Use 5% Promo Code: TCASE105
In response to the COVID-19 outbreak, the Canadian Standards Association (CSA Group) has made a selection of relevant standards available for no-fee view access through the online platform CSA Communities. You can also visit the CSA Group website for an overview of what is now available.
These include CSA Z8000-18, Canadian health care facilities (ideal for new health care facility construction) and CAN/CSA Z317.13-17, Infection control during construction, renovation, and maintenance of health care facilities
CSA Group has also published several free research papers that may be of assistance to organizations in Canada in light of the COVID-19 situation. Below are links to specific papers of interest at this time: